Amazon- Google -Apple - Others announce a SMART HOME Revolution!
Updated: Jan 18, 2021
VHS STL is very happy to share that our friends at Amazon, Google, & Apple have finally partnered with industry manufacturers and experts to develop a new, standard and seamless, smart home platform. What does this mean for all of us? Well we believe the newly formed alliance's goal speak to the impact this will have on all of our homes. The goal of the group, called Connected Home over IP, is to "simplify development for manufacturers and increase compatibility for consumers." The announcement came in December and you can follow along with the newly coined coalition here: https://www.connectedhomeip.com/
This new smart home standard will be built utilizing the IP in use today by many technologies. The group touted a security focus to ensure a secure flow of information and data from your smart devices, apps and their data centers/cloud environments. This has been a significant focus of our clients in the recent months with the nationally advertised gaps in smart home security. The group also promised better go to market speed for all of us. This strategic partnership advertised the below intentions:
"The project intends to use contributions from market-tested smart home technologies from
Amazon, Apple, Google, Zigbee Alliance, and others," the project's website reads. "The decision to leverage these technologies is expected to accelerate the development of the protocol, and deliver benefits to manufacturers and consumers faster."
What's in it for them you may be asking?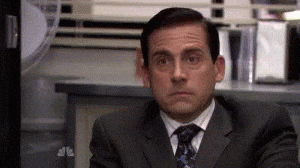 The benefit to Amazon, Apple and Google is that each wants to make it as easy as possible to connect third-party smart devices with its respective connected home platform -- Alexa, Apple HomeKit and Google Assistant, respectively. It then becomes a race to capture the attention and court all of us with the best products, best features and lowest price points. VHS of STL will be here to keep you aware as the partnership blossoms and begins to hit the market. Speaking of blossoming look at the list of companies already participating in this project!
Don't let this deter you from investing now in smart home devices. The new standard will take time to be developed, tested and moved to consumer facing. The website made this very clear that the new standard will be an overlay to the current smart home connections/standards.
"The goal of the first specification release will be Wi-Fi, up to and including 802.11ax (aka Wi-Fi 6); Thread over 802.15.4-2006 at 2.4GHz; and IP implementations for Bluetooth Low Energy versions 4.1, 4.2, and 5.0 for the network and physical wireless protocols,"
For our nerdier friends the connected IP website says, "The reference implementation of the new standard, and its supporting tooling, will be developed and maintained on the GitHub open source platform for all aspects of the specification".
So....when will VHS of STL be doing smart home installs using this new standard? In every blog we have read along with CHOIPs website the date referenced is a late 2020 or early 2021 go live. We will keep you posted on this exciting development! In the mean time if you have any Saint Louis smart home, home automation, home network or home security needs, Fast Forward with VHS today and schedule your free consultation. You can use our contact us form or email info@vhsstl.com and our team will be with you asap!